Working together with funding institutions to develop energy efficiency projects: Takeaways from EAIF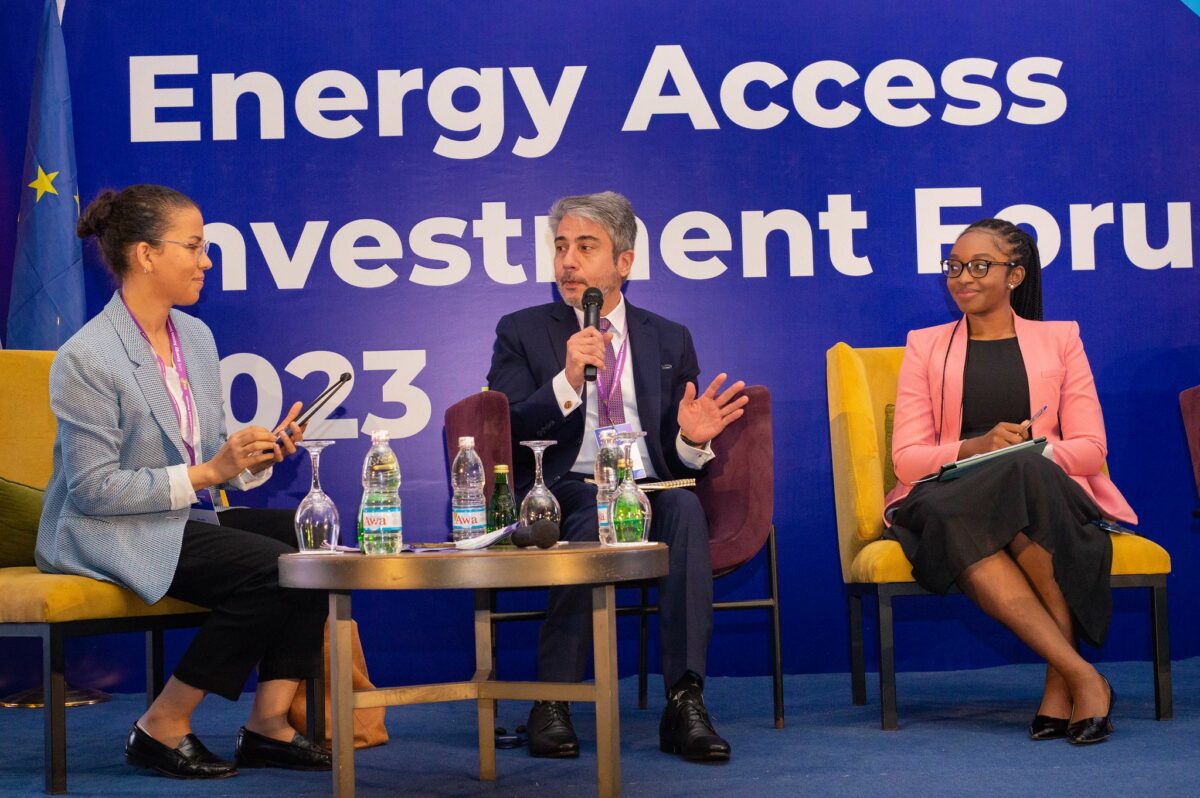 17 April 2023 – The International Copper Association (ICA) was pleased to join for the first time at the ARE Energy Access Investment Forum in Abidjan on 21-23 March 2023. ICA's Executive Director, Steve Kukoda, participated in two panel discussions to promote ICA's work on sustainable energy in Africa: Cornerstone of Rural Electrification (CORE), Grid Efficiency and Resilience (GEAR) and the long-standing United For Efficiency (U4E).
ICA viewed EAIF as an appropriate venue to find new partners to support CORE and GEAR, and in particular to meet with financial institutions. EAIF proved to be ideal on both counts and we are in follow-up discussions with several organisations. More broadly, this fits in with ICA's ever-increasing advocacy on increased investment in SDG-7, and in particular on energy efficiency. Through Mission Efficiency, ICA co-founded the Mission Efficiency Marketplace, which brings together the global financial and energy efficiency communities. Investments in energy efficiency are greatly lagging ambition, even though the greatest share of action needed—more than 40%–to achieve the Paris Climate Agreement goals is energy efficiency. U4E and GEAR provide solutions to unlock a myriad of socio-economic benefits in Africa.
One of the greatest barriers to increased investment in energy efficiency is a lack of funding for capacity building and technical assistance. This upfront work includes data aggregation, energy-savings modeling, policy development, practitioner training, etc. and is needed to develop investment-grade energy efficiency projects. This work in and of itself is not profitable, so it is difficult to unlock the funding of it. At EAIF, ICA socialised a new and innovative model of blended financing—one that brings together three separate types of funding institutions to work in parallel to develop energy efficiency projects:
Philanthropy funds capacity building and technical assistance, knowing that the energy efficiency project once implemented will deliver socio-economic benefits that align with the respective foundations' priorities. The output of these activities will enable the development of an investment-grade energy efficiency project, e.g., to improve the efficiency and reliability of electrical grids in Africa; we can show a positive impact on as many as 10 of the 17 UN SDGs with such a project.
The resultant data from the above activities will provide confidence to an insurance institution that the proposed energy savings will be achieved.
With the necessary capacity building and technical assistance and the associated insurance in place, the main financing for the project is put in place. This could be an ESCO (energy services company), development finance, etc. The financier(s) will implement the project with strong data and insurance behind it.
This model is being refined by the Mission Efficiency Marketplace and may be pioneered through a GEAR project in Zambia. For more information please contact Steve Kukoda.