CORE concludes Training of Trainers on Solar Home System electronics at Kigali Independent University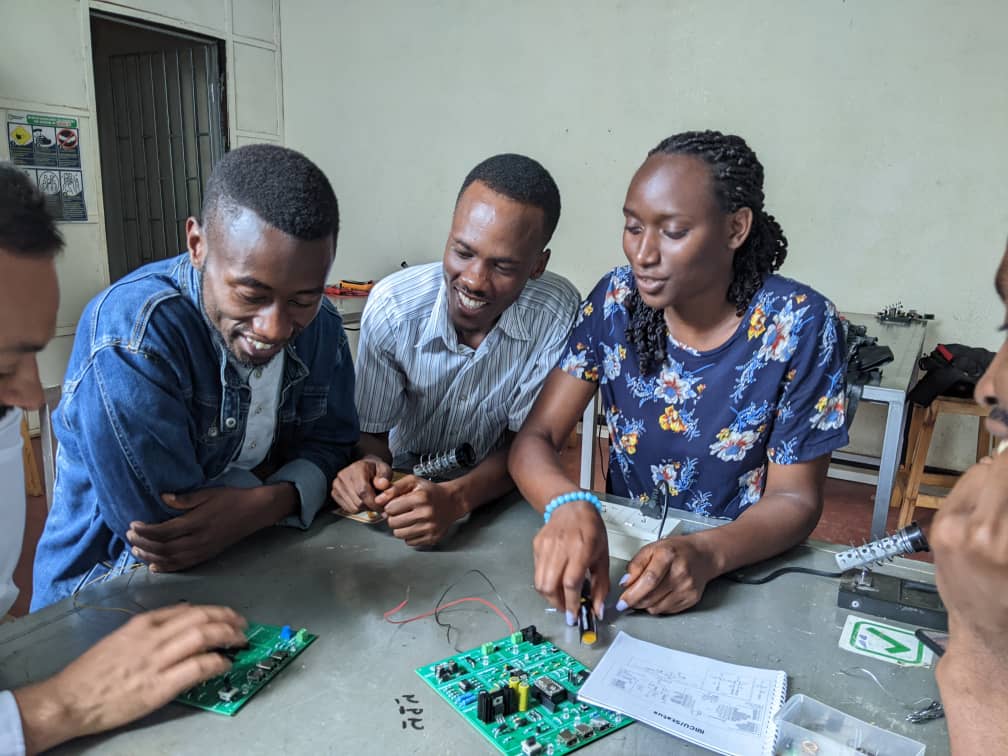 CORE successfully concluded a comprehensive Training of Trainers programme on solar home system (SHS) electronics. Held from 5 June to 16 June 2023, at the Kigali Independent University, the training equipped 10 lecturers with valuable insights and skills in teaching SHS electronics and coding.
The training programme, organised by CORE, aimed to enhance the capacity of lecturers to deliver effective education on SHS electronics. The participating lecturers were provided with a wide range of theoretical knowledge and practical training, enabling them to impart hands-on learning experiences to their future students.
The newly trained lecturers are now poised to apply their acquired knowledge and skills to train 30 students. This upcoming training is scheduled to take place in August and September 2023, providing the students with a solid foundation in understanding, installing, and maintaining SHS electronics.
By equipping these lecturers with the necessary expertise, CORE aims to contribute to the widespread adoption of renewable energy technologies in Rwanda.
The training was conducted in partnership with Energy Makers Academy.